Traditional Culinary of Polewali Mandar Regency, West Sulawesi Province
---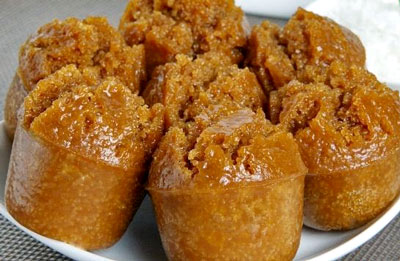 Tourists have a distinct priority when spending a vacation in a specific region like Polewali Mandar Regency. Some are into natural tourism, while other like watching traditional performances better. However, no one should overlook the allure of delicious dishes which have become the signature foods of the regions. The fact is that Polman has many types of traditional foods for everyone to enjoy. It is likely tourists need more time and money to enjoy these! Some of the most popular ones are Apang, Paso, Paranggi, Kui-Kui, and Pawa Bread. Before discussing more, tourists should know where they can get them first.
Looking for the Best Place to Eat
Even though Polewali Mandar Regency has many foods to enjoy, tourists should be smart when it comes to choosing the place to eat. Well, for the information, there is an area called Golla Kambu in Botto. It is the spot where tourists can buy various traditional snacks and foods at a cheap price. It is even possible to bargain, so they may get a cheaper price for it. For foreigners, though, they should consider coming with a tour guide who can speak the Indonesian Language well.
Enjoying Traditional Culinary of Polewali Mandar Regency
As mentioned before, tourists may find various types of traditional snacks and foods in Polewali Mandar Regency. For example, there is Kui-Kui cake. It is made of rice flour, grated young coconuts, and brown sugar. No wonder, it tastes sweet and savory. In terms of appearance, it has an oval shape. The next recommended snack to try is called Apang. The brown color comes from brown sugar indeed and it comes in a unique shape as well. On top of the cake, you may find grated coconut too.
Next, tourists should try Paranggi. Wheat becomes its main ingredient, featuring brown sugar as well. It has a soft texture, so it tastes nice once bitten. The locals usually eat this snack in the afternoon while drinking a cup of warm tea, actually. The next recommended traditional snack is called Paso. It has a pointing shape and unique taste! Thanks to rich ingredients like coconut milk, liquid brown sugar, and rice flour. It is also wrapped with banana leaves.
Well, many other options are available for tourists to enjoy including Pawa, Cucur, Tetu, and Bikang. All of them taste wonderful, so make sure to try them all. It is true that tourists need to spend more money to try these snacks and foods. Still, nothing can compare such culinary adventure while visiting Polewali Mandar Regency, no?
Nearby Attractions
Bahari Beach
Tumpiling Fish Pond
7 Islands of Polewali
Rawa Bangun
Limbung Sitodo
Limbung Kamandang
Sarung Allo Park
How to Get There
For those coming from Mamuju City, their prime destination is definitely Polewali Mandar Regency. The distance between these regions is 202.9 km, so the trip may take around 4 hours to get to the destination. Once arriving at Polman, tourists can directly go to Golla Kambu to buy some of those delicious foods!
Where to Stay
Ratih Hotel
Lilianto Hotel
Dirja Inn
Mamasa Cottage
Mery Cottage
Indah Hotel

Latest News
If you are visiting Polewali Mandar, it's a good idea to play around at Limbong Kamandang Waterfall. This waterfall is located in Kurrak Village, Tapango District, Polewali Mandar Regency, West Sulawesi.Departing 35 kilometers from Polewari Mandar City, Limbong Kamandang Waterfall stretches to offer its stunning natural charm.The natural panorama in this area is very beautiful and natural. The cool air, the shade of the trees, is even more beautiful with the waterfall curtain that rises about 100 meters high.The beauty of Limbong Kamandang Waterfall can be seen very clearly from…
---
Karampuang Island is a beautiful island located in Karampuang Village, Mamuju District, Mamuju Regency, West Sulawesi Province. By boarding the ship as the only means of transportation to Karampuang Island from the port of Mamuju, visitors can already enjoy the beauty of island which is also known as the crocodile island by the local community because of its shape similar to the reptile when viewed from above. Even though ships are the only access to go to Karampuang Island, activities from Mamuju city to Karampuang Island have never been lonely.…
---
  Polewali Mandar Regency becomes increasingly popular these days, especially due to the presence of Tonyaman Archipelago. However, people have other reasons for visiting the region! These include the interest in local culture and tradition. Not only Polman becomes the home of Mandar Tribe, but it also offers various interesting traditions that tourists can enjoy during the visit. In fact, it may require much time to enjoy all these traditions as there are many of them. Plus, tourists need the help of a local guide who can explain thoroughly regarding…
---
Dato Beach, Majene or better known as Pantai Pasir Putih Dato Pangele, is located at 7 kilometer from the City of Majene, West Sulawesi. To go to this resort, we use private vehicles or rental vehicles, about 15 minutes from the town of Majene. The road is quite smooth, and we will pass through a small forest and gardens. After arriving at beach's parking lot, we have to go for 20 meters down the cliff through the stone stairs. The beauty of Dato beach is divided into two parts: the…
---